About Us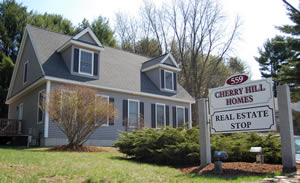 In 1997 Chris Grondin and John Langill combined their talents and experience to form Cherry Hill Homes, Inc. Building a well recognized reputation for integrity, knowledgeable service and attention to detail, Cherry Hill Homes, Inc. stands apart by making home building a pleasurable experience for families in the Greater Concord, Laconia and Manchester areas.
John and Chris each bring over 20 years of experience in the residential construction industry. Chris has literally built hundreds of homes throughout New Hampshire. His expertise not only includes the construction of homes, but also includes extensive knowledge of excavation and roadway construction.
John has been a licensed real estate broker since 1987. John has served 3 consecutive terms as president of the Concord Area Home Builder and Remodeler Association ; served on the board of directors for the Public Policy Alliance for Housing; served on the Legislative Committee for the HBARANH ; and is the recipient of the "2006 Builder Member of the Year" awarded by the HBARANH . He was also appointed to the Concord Housing Commission and held a position with the Northern New England Builder Safety Group Board of Directors.